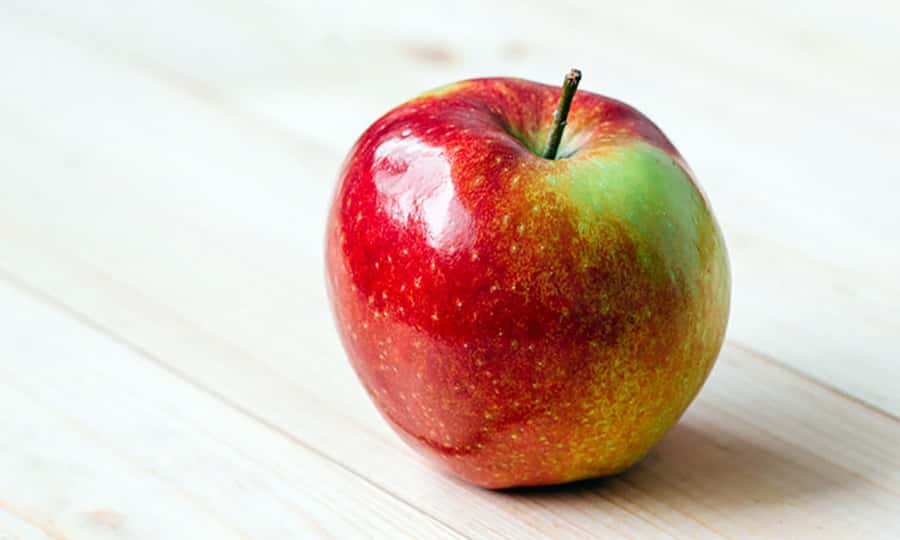 It seems incredible to me that a simple apple is able to speak for itself, and that it has so many things to say. I'll tell you what happened because I believe that the experience is worth sharing. That apple had travelled hundreds of kilometres to highlight the presence of globalisation in many aspects of our companies. I encourage you to read on.
Just imagine. 10 am. A meeting in London, in the offices of an important client from Kenya interested in our solutions. The pressure, as well as our interest and enthusiasm in the matters to be dealt with, was sky high. I wanted to eat something fresh and to relax, to be honest. Such pressure!
The story starts some time ago, at the Sage Summit (Chicago, July 2016). A young woman came rushing up to me. "This is what we need. This!," pointing at something behind me. Initially, I didn't understand her message. "This! This is what we need," she insisted. I turned round and managed to see that she was pointing at a sign on the Aritmos stand, specifically, one of our vertical solutions on Sage X3 for the fruit and vegetable sector. In fact, a successful solution that we have already introduced into many companies.
That's how it all started. Our solution, perhaps the image of the fruit as well, caught the interest of this executive. After some initial contact, we travelled to Kenya to get to know each other better, to offer our solutions for the fruit and vegetable sector and to look into the possibilities of introducing them into a company in the country. It all went well. So well that we were to meet again, as I have told you, in London, in the above-mentioned offices of the client, to continue with the intense negotiations.
I asked for something to eat, I was exhausted after three days of intense travelling. They brought in some fruit: just what I wanted. I am from Lleida, "the land of fruit". I was delighted. I took an apple and something caught my attention. A "Girona Fruits" sticker on it, one of Aritmos' historic customers. What a small, strange world! Can you believe it? At one of the most important meetings in my life, to talk about our star product, something that our software manages so as to take it from Girona to the rest of the world came on the scene.
I was unable to contain myself, I needed to tell them. "Today, we're going to talk about this", I said, pointing at the apple. I just blurted it out. "The business solution we are going to talk about today is the same one that brought this apple to this table." It had to be this way: our technological product has spent years making it easier for a lot of fruit, such as this, to be found on more than 100 markets all over the world. I am happy, the meeting went well, very well. My story had started in Lleida, it travelled to the Sage Summit in Chicago, to Kenya, to London. More than 28,000 km following an apple!
From there, to a meeting in one of the most spectacular buildings in the city, The Shard. In Sage's head offices, on an impressive seventeenth floor, with one of the directors I most admire: Stephen Kelly, CEO of Sage worldwide. Chance or globalisation? What do you think?
Andreu Salvadó, CEO at Aritmos.
Back to News & Articles